Castor - New collection
- 19/10/23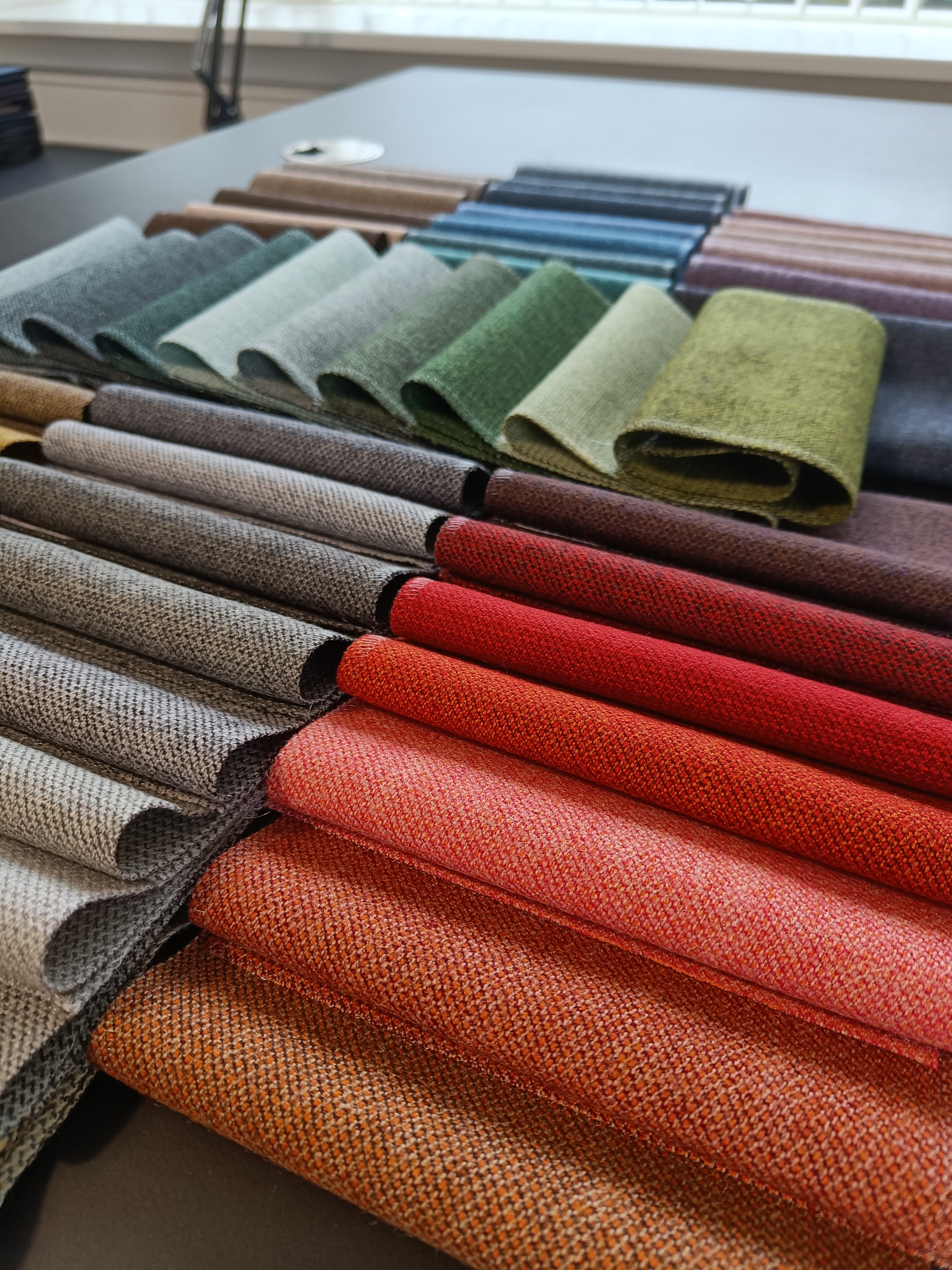 Castor is a multicoloured woollen upholstery that combines light and dark tones, creating a beautiful and expressive pattern.

It has a modern and timeless look, as well as an exceptional durability that extends the life of the furniture.

Castor has an excellent stretch, making it easy to work with. A 200,000 Martindale provides Castor with an impressive abrasion resistance and is OEKO-TEX certified.

The upholstery has an enticing colour range that spans warm and cool colours, soft tones and mid-tones on the colour scale. The collection has a total of 59 different colour options.

Castor is suitable for a wide range of furniture in private homes and businesses such as hotels, restaurants, concert and music halls, offices, educational institutions. Only the imagination sets the limit when using our new Castor fabric.